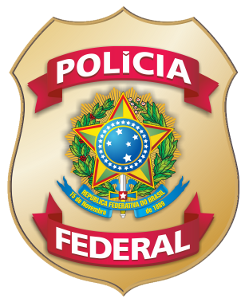 As soon as your plane lands in Rio, given that you're carrying a temporary student visa, you have up to 90 days to get your RNM (Registro Nacional Migratório) without being fined. After the deadline, a daily fine will be charged. It must be paid R$207,44 as *single tax to issue this document. It's highly advisable to try to schedule your appointment early in the morning, because there is a high demand of requests while there are few vacancies. Most of the time they are full very early. It's of the utmost importance that you take all the requested documents, which are the following, for academic  exchange, internship and study or research purposes :
*Obs.: According to some former exchange students, the R$168,13 tax mentioned on the Brazilian Federal Police website concerning an "autorization of residence" is not necessary to be payed since you already have a student visa. This is the reason why it is not included in this list, nor in the video down bellow, but be aware it might have changed somehow. Let us know if you have any problem.
1. An original official identification document and its copy, containing parentage information (PASSPORT);
If one's parents full names are not included on one's passport, it must be also presented wedding/birth certificate, or consular registration certificate.
2. Your Student Visa;
3. Two updated coloured 3×4 photos on white background, not wearing hats or glasses;
4. Printed filled out application form;
5. Paid GRU (the R$207,44 tax receipt);
6. Certificate of criminal records absence from one's country judicial authority;
7. Absence of criminal records declaration, as this model;
8. Electronic address and contact details declaration, as this model;
9. Academic professional activities disengagement declaration, as this model;
10. Proof of university courses enrollment, containing start and end dates. In case of internship, it will be required the internship term sheet, and home university agreement.
11. Proof of residence;
12. Proof of financial support;
It is asked to verify the checklist directly on Brazilian Federal Police site, as additional documentation may be required due to unexpected procedure changes.
Since you have all the requested documents, you can follow our step-by-step guide to schedule an appointment through the Brazilian Federal Police website.
This video, mostly based on the abovementioned step-by-step guide, also may help you:
The interview will be held at the Federal Police Office inside Santos Dumont Airport, which is not the international one, but it's closer to the south zone of the city than the Antônio Carlos Jobim International Airport. For any point of departure, please check the best bus option on the
Vá de Ônibus
platform.
You can take an UBER or taxi as well.
Please, let us know if everything was OK by commenting bellow!
Tags:
Federal Police
,
RNM
You may also like this